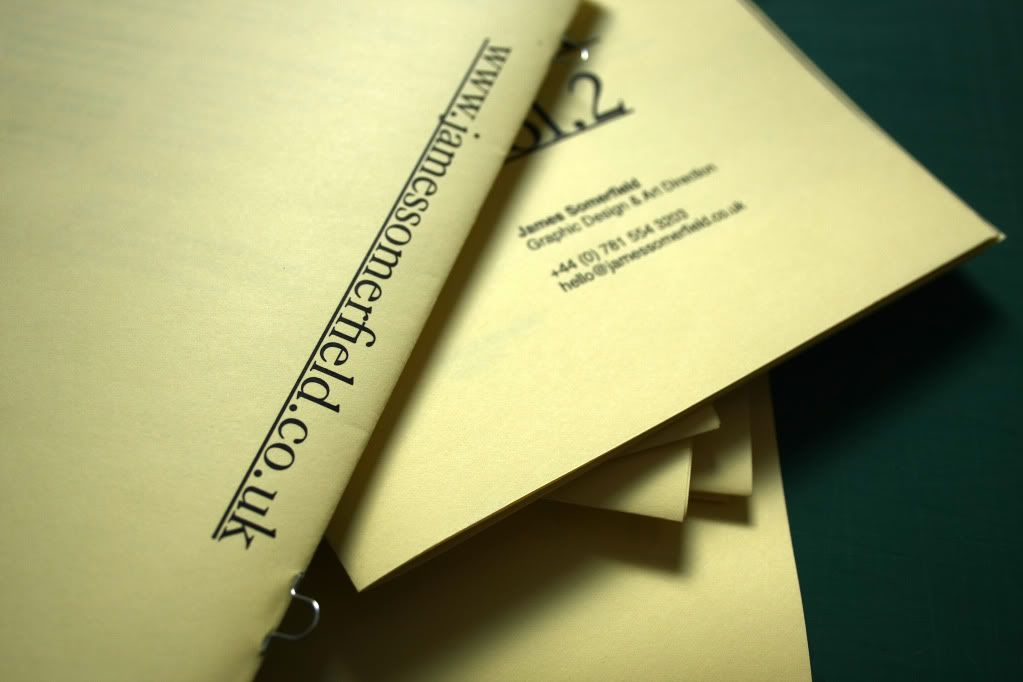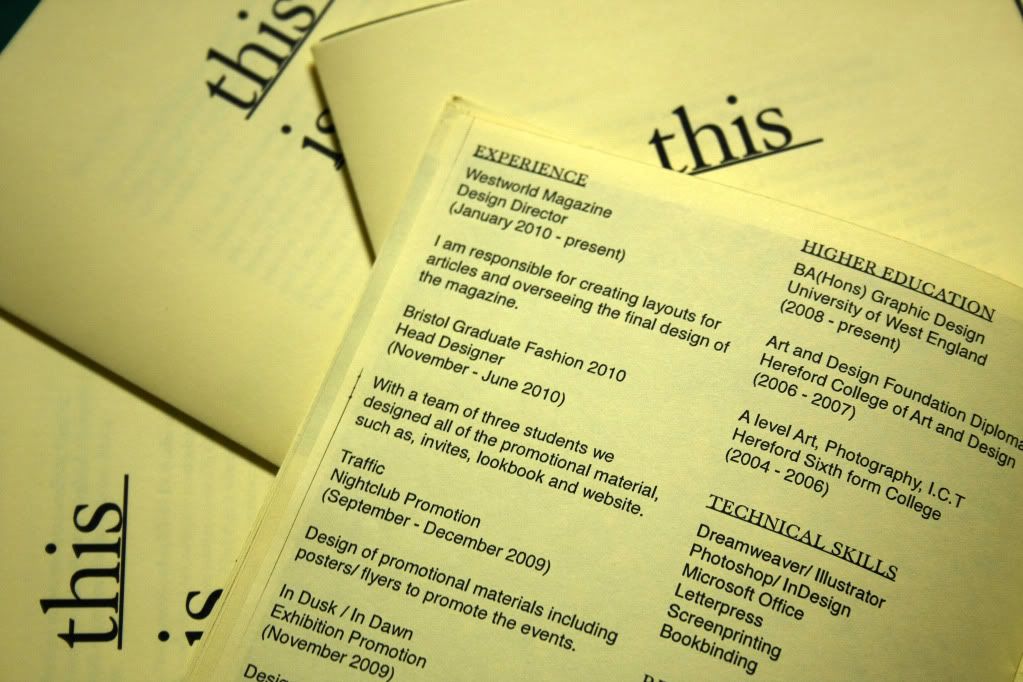 This week has gone pretty fast! Been busy sorting out my new mailer to send to a few design companies, hopefully to get some work experience, but I'll just have to wait and see.. Also been working on my new website design, which should be live by tonight or tomorrow!
www.jamessomerfield.co.uk
. As well as this, I may have got a new bit of freelance work, hopefully have more info soon.