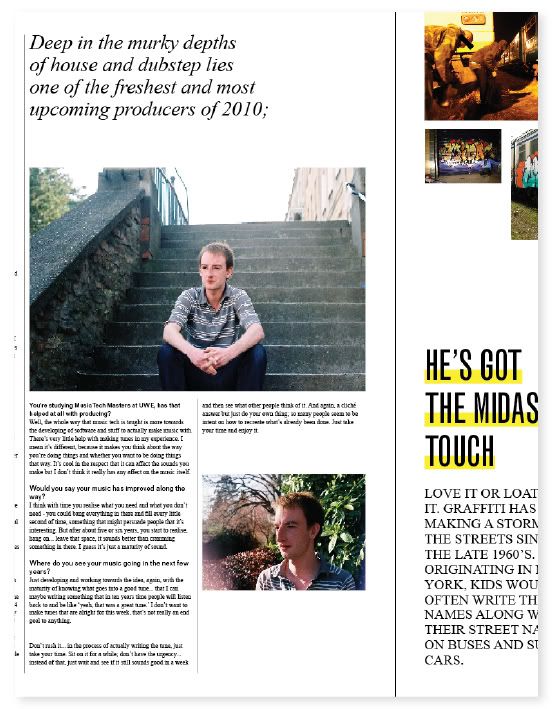 It's nice to have a weekend to relax back in Bristol! Unfortunately I now have to concentrate on getting the first issue of the
Westworld
newspaper finished off, before it goes to print on Tuesday. Think I may have a late night tonight to get it almost finished, and have some time to check over it.
During another trip down to London last week, I also had some great news. I will be starting my internship at
Tonic
on Wednesday for a couple of weeks, really looking forward to it! This also means I get to experience the joys of the early morning tubes again... Great.