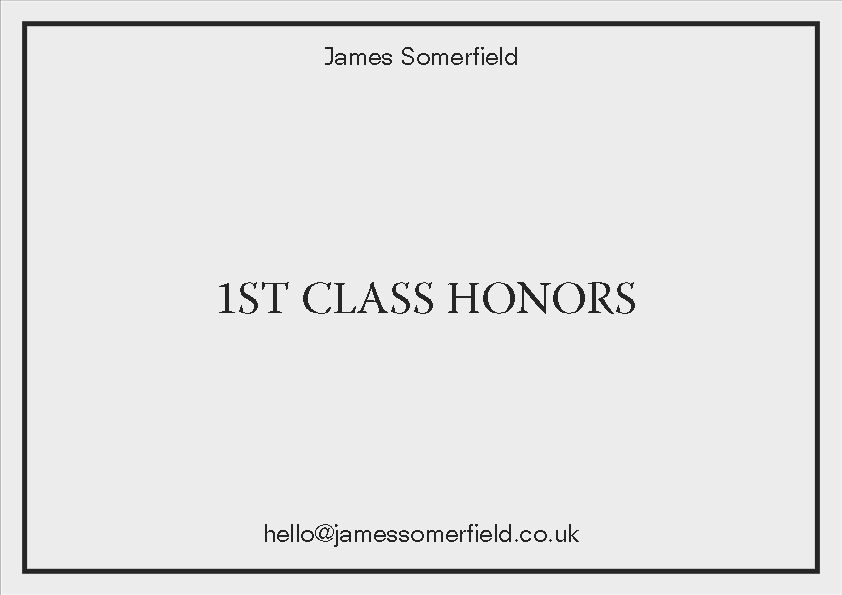 Yesterday I receive the great news that I have achieve a first class honors! Very relieved, and happy that the stress and late night were worth it in the end.
In other news, I will at D&AD New Blood on Friday, so make sure you make your way to the UWE Bristol stand if you are attending. As well as that I am moving to London today, and also starting at Hike on Monday! Today is the beginning of a few very busy days.
New website is very nearly there, and aiming to complete it in the next couple of weeks!